Gloucestershire Cricket is delighted to announce that it will host England and India in an International T20 in summer 2018 at The Brightside Ground, Bristol.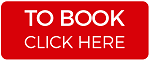 Tickets have sold extremely fast for this match and we only have single seats available. If you wish to purchase more than one ticket, please call the ticket office on 0117 910 8017.
Next summer, England will play seven Tests, nine One Day Internationals and four International T20 matches, facing four different International teams; India, Pakistan, Australia and Scotland.
We are pleased to offer two hospitality packages for this match? Please click here
England's clash against India in Bristol is set to be a highlight of a huge summer of cricket!
England v India IT20, Sunday 8 July, 2pm – Register your interest below
Ticket Prices:- Adult £45, £55 / U16 – £20, £25
---
Chief Executive, Will Brown said, "We are absolutely delighted to be playing host to England and India in an International T20 in 2018.
"As two of the power houses of cricket it will be a real treat for followers of the game and we are expecting a record-breaking sell-out crowd for the match.
"With the match scheduled for the afternoon of Sunday 8th July it should provide the perfect summer Sunday for cricket fans."
Tickets will go on public sale for this fixture on 10th October 2017.
Priority access to tickets will be available to Gloucestershire Members. Priority access will also be provided to previous International ticket buyers.