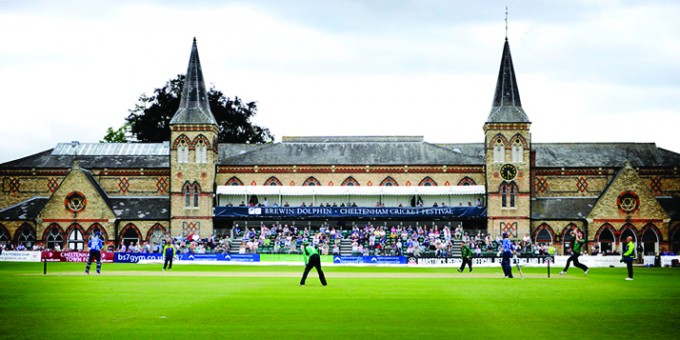 The Brewin Dolphin Cheltenham Cricket Festival is one of the most loved events in  the social and sporting calendar. The idyllic setting of Cheltenham College  provides the perfect backdrop for cricket at the height of summer.
Brewin Dolphin, one of the UK's largest independently-owned private client Wealth Managers, has been the Festival's principal sponsor since 2012.  They have been involved with Gloucestershire Cricket for over 15 years, supporting the Club and its development.
Gloucestershire have been playing in the stunning grounds of Cheltenham College for over 140 years, making this the world's longest running cricket festival on an outfield.  The ground's idyllic setting has provided a perfect backdrop for the Festival throughout its history, a great attraction for cricket fans, new supporters and big cricketing stars.
The 2015 festival saw over 20,000 people attend over the two weeks and we would like thank everyone who came along and was a part of it.